With the development of science and technology, the updating of conference system is also faster. And the functions are becoming more and more diversified, intelligent and user-friendly. A party committee meeting room in Qinghai Province needed to upgrade. After many comparisons and screenings, Restmoment high-end conference system was finally selected, which is a high-end conference system with high efficiency.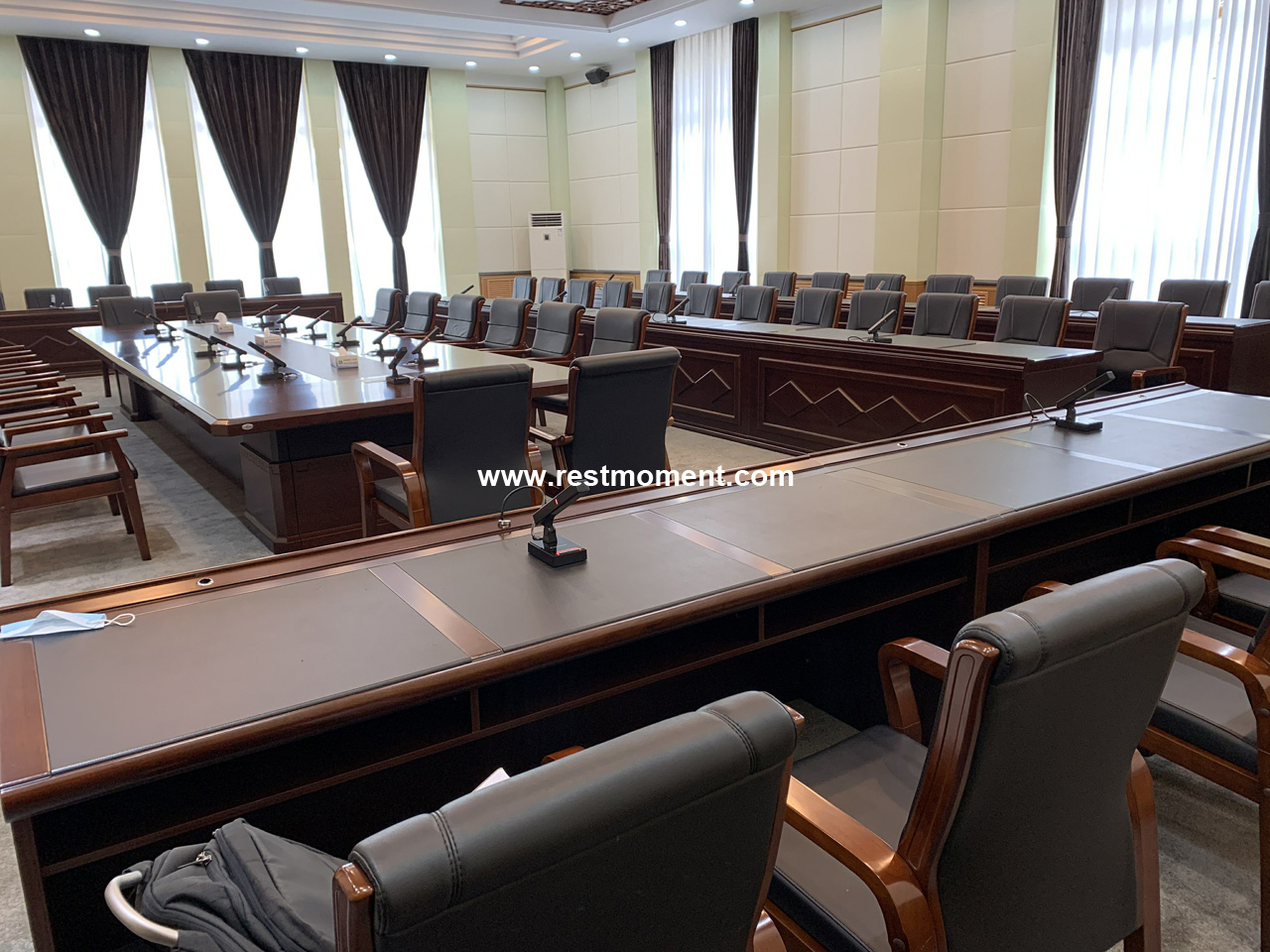 According to the actual needs of customers and the environment of the conference room, Restmoment provided an full digital high-end conference system. The high-end conference unit RX-A2 is working with the high-end conference controller RX-V3.1. The system has been widely loved by all the clients, such as: World Leisure Congress, city exhibition hall of in Jilin Province, a municipal government of Guizhou Province, a government conference room of Shanxi Province, Industrial and Commercial Bank of China Yunnan Branch, Tianjin Emergency Management Bureau and so on.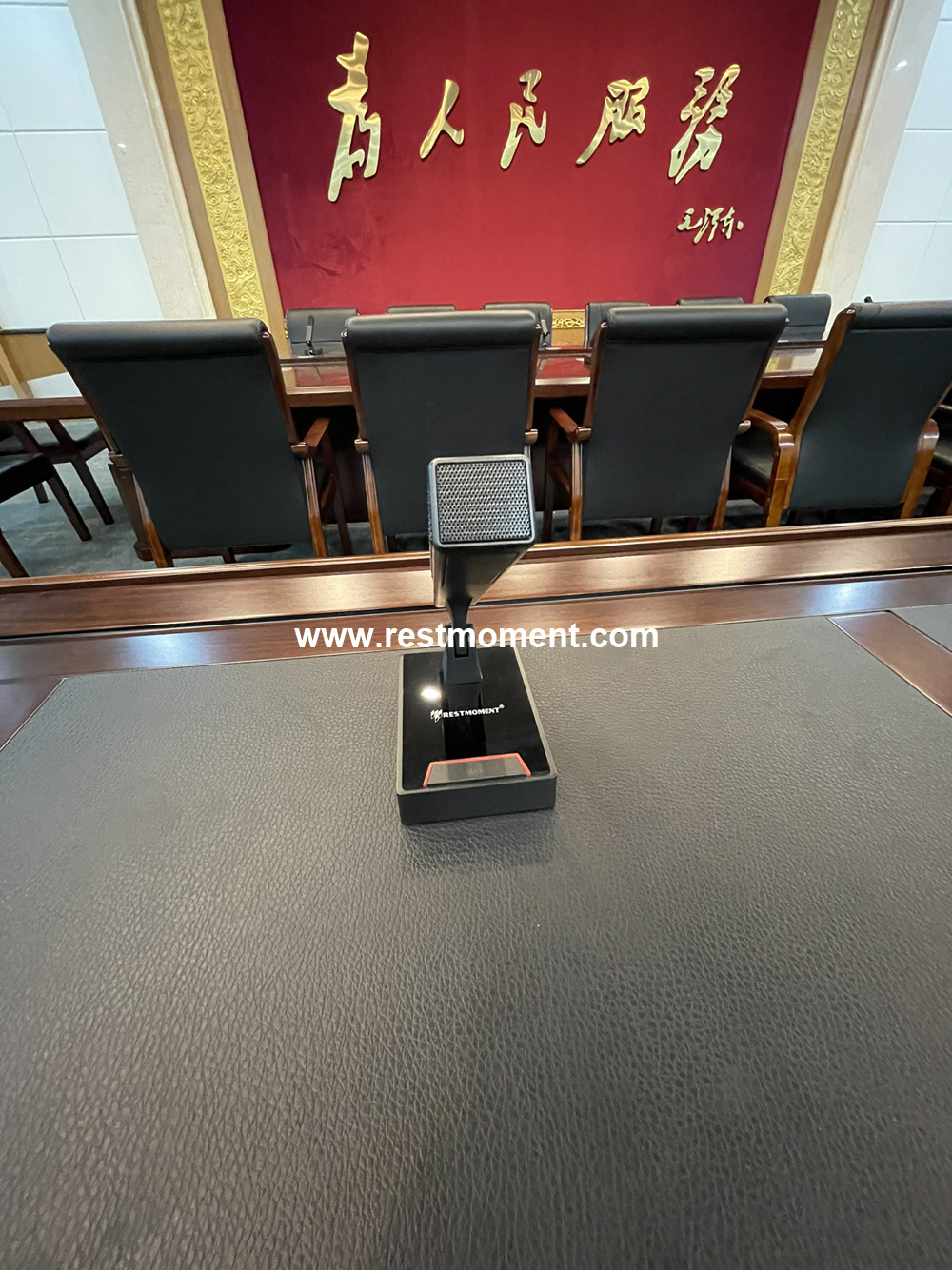 The pickup distance of the conference unit can reach 130cm. The overall design of the square microphone is generous, stable and beautiful. It can be up and down 55 degrees, left and right 180 degrees rotated. The control is flexible; The system can choose "Y-shaped hand in hand" and "ring hand in hand". This kind of connection method is easy to install; It has functions such as speech discussion, video tracking, double backup guarantee and anti-interference from mobile phones, which can meet the daily needs of a variety of conference venues.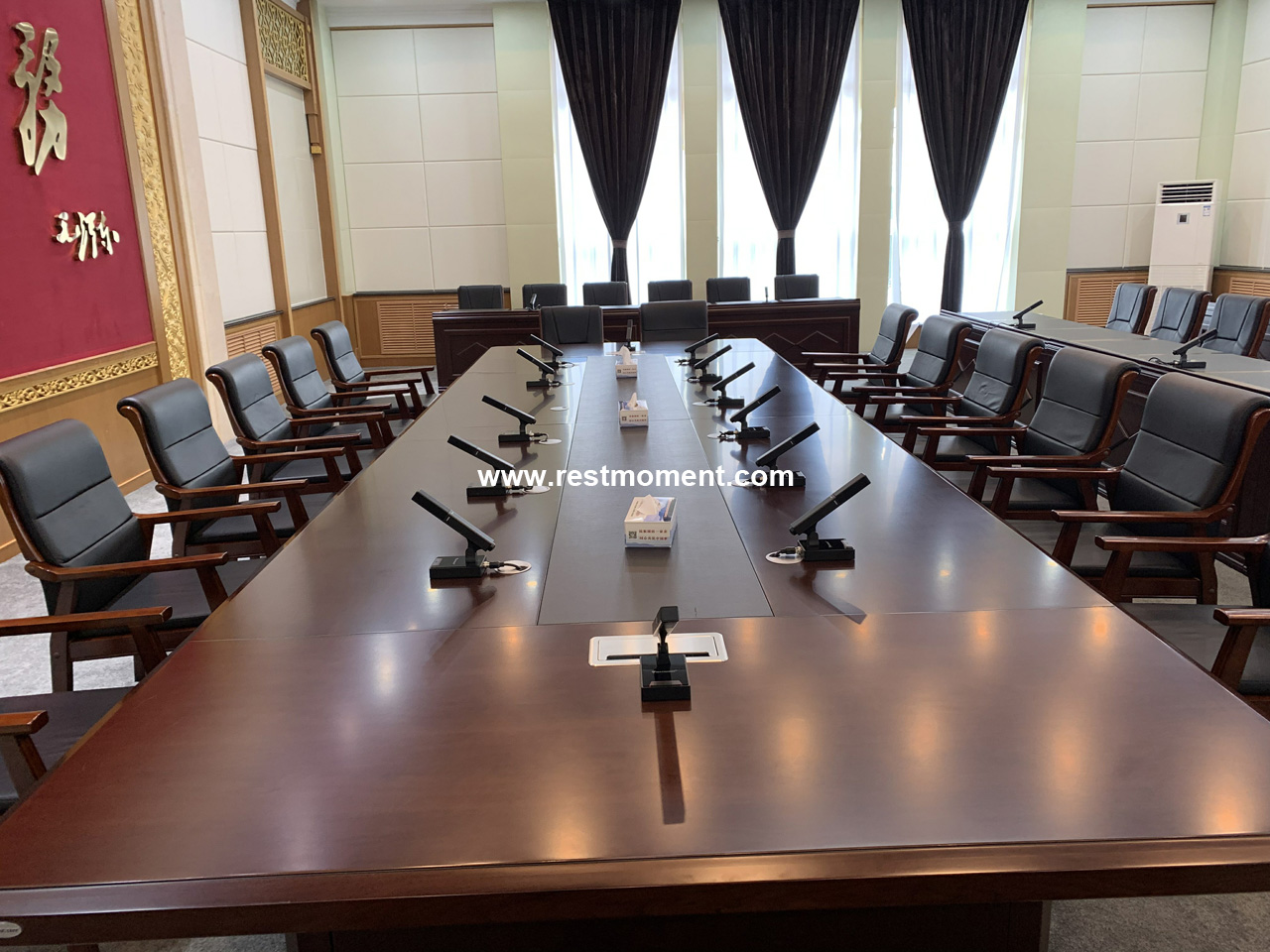 Restmoment's products are used all over the world. And we are highly recognized and supported by users. Restmoment has established a complete pre-sales and after-sales service system. We have always insisted on independent research and development, independent property rights, independent brands. And our production of high-tech enterprises can provide strong guarantees for customers.