"Justice, efficiency, and openness" have become the basic requirements of courts. As an important government department in Shanxi, the people's court is very busy in daily work. Recently, Restmoment successfully installed the paperless conference system in the people's court.
The Restmoment high-efficiency paperless conference system is a superior product. It conforms to the environmental protection concept. The products include 15.6-inch dual-screen lifting integrated terminal RX-D6102, full digital embedded economical chairman conference unit RX-C3100 series, conference document management server (including software) RX-M6100, and video management codec RX -B6100.
The 15.6-inch dual-screen lifting integrated terminal RX-D6102 adopts a split design and integrated presentation. The screen, lifter, and system controller adopt a three-body split design with high integration and strong anti-interference ability. Transportation, installation, debugging, and maintenance are convenient and quick. The system is separated and upgraded to ensure maximum utilization of resources. The RX-C3100 series full digital embedded chair conference unit is fashion and exquisite. The distance between the equipment can reach 150 meters. Conference document management server (including software) RX-M6100 and video management codec RX-B6100 are equipped with industrial-grade motherboards, CPU type Intel processor clocked at 3.1GHz or above, 4G and above memory.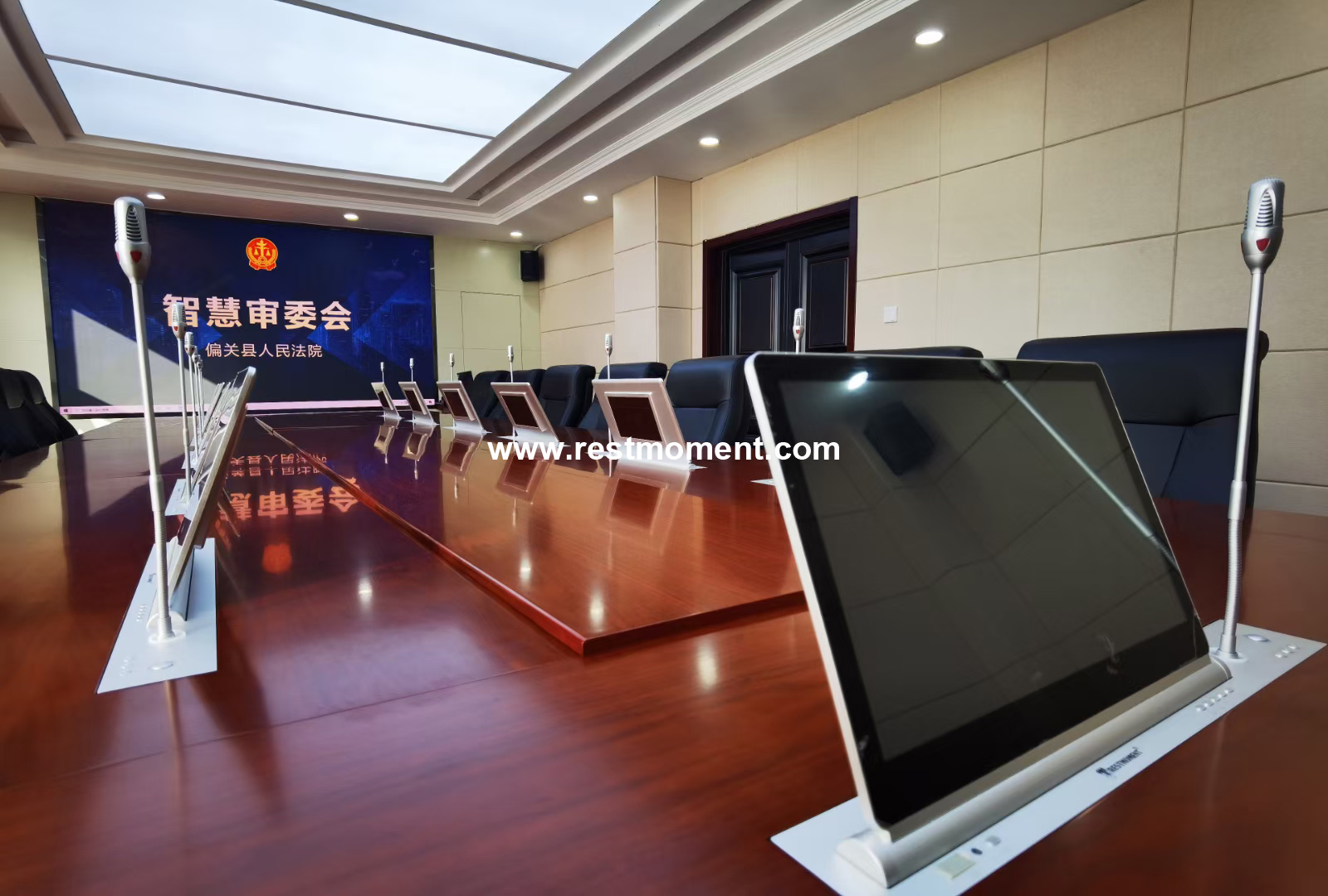 A people's court in Shanxi adopted the Restmoment paperless conference system. It solved the problem of the leakage of meeting documents, and fully met the confidentiality requirements of the court's work. At the same time, Restmoment paperless conference system is simple to operate. It is easier for conference organizers.
Restmoment Paperless Conference System has installed in the People's Court successfully.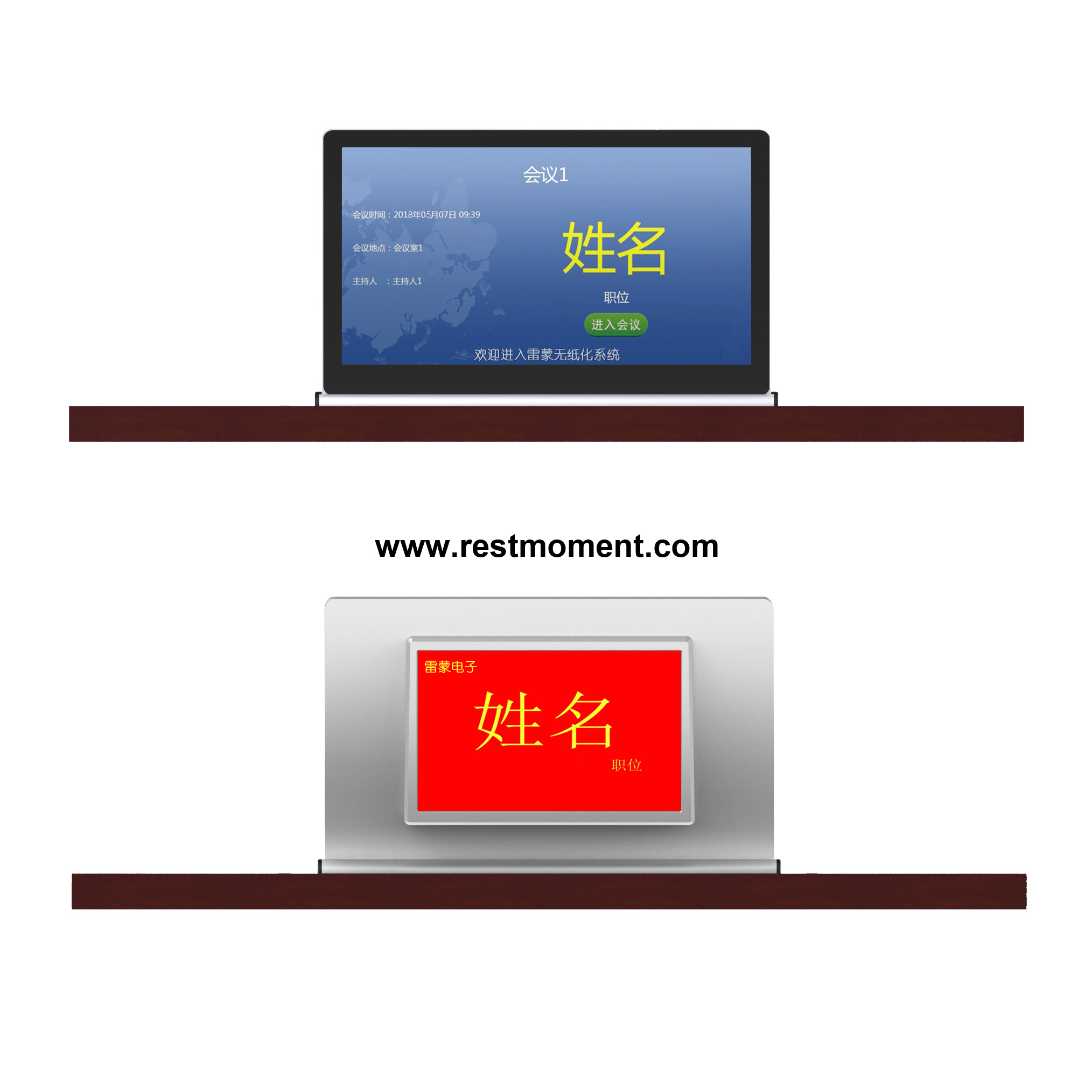 Restmoment has a lot of reputation in the conference market. We have 22 years industry experience. In the future, Restmoment will follow the development of the times and continue to innovate. We will provide customers with better products and services. And we will continue to provide complete digital conference solutions for military and police, public security, public security, education, smart buildings, smart cities and other fields.