A conference room for people's congresses in Fujian Province is an important venue. It has higher requirements, that is, to help improve meeting efficiency and meeting quality.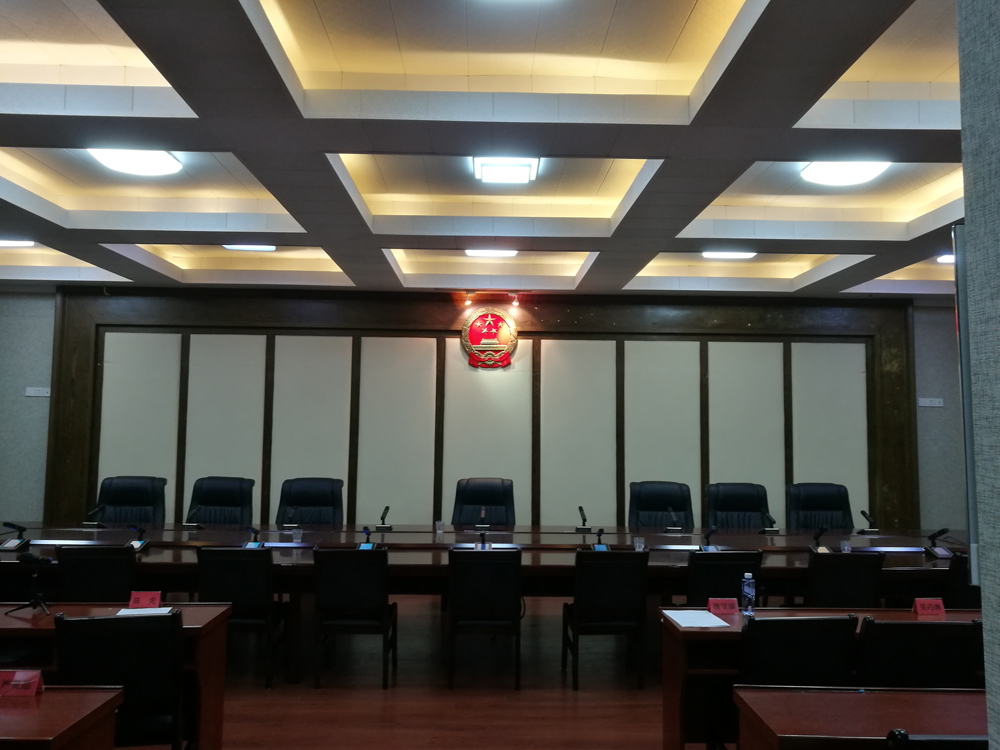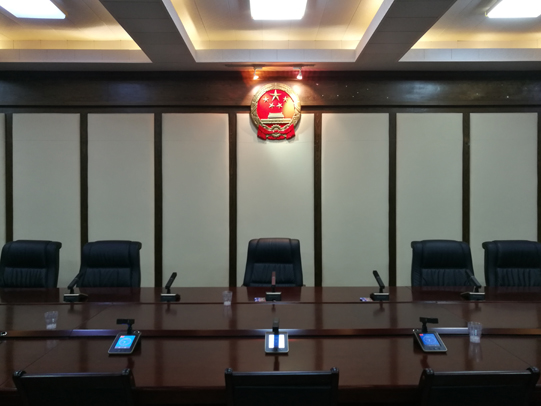 A conference room for the National People's Congress's fundamental political system will be built. The system is stable. The function is perfect. And the security is strict. Through the on-site field survey, Restmoment team adopted the full digital high-end conference system: 5-inch touch screen high-end conference unit RX-6830/03, and the full digital high-end conference controller RX-V3.1 are installed in the conference.
RX-6830/03
The Restmoment 5-inch touch-screen high-end conference unit RX-6830/03 used has built-in 24-point automatic feedback suppression function. The sound of all channels is close to CD-quality; Full digital audio processing and transmission technology; Sound quality will not be attenuated after long-distance transmission. The distance between devices can reach 150 meters; Built-in high-fidelity speaker; Automatically mute after opening the microphone or inserting the earphone; It has simultaneous interpretation and video tracking function; Dual backup microphone function.
RX-V3.1
The full digital high-end conference controller RX-V3.1 used in the project can edit the unit number to avoid ID address conflicts. The system supports 150 chairman units at the same time. One of them can be designated as the executive chairman unit. Strong resistance to mobile phone interference. It can achieve centralized control of speech discussion and automatic video tracking. It is the first choice for large and medium-sized conferences.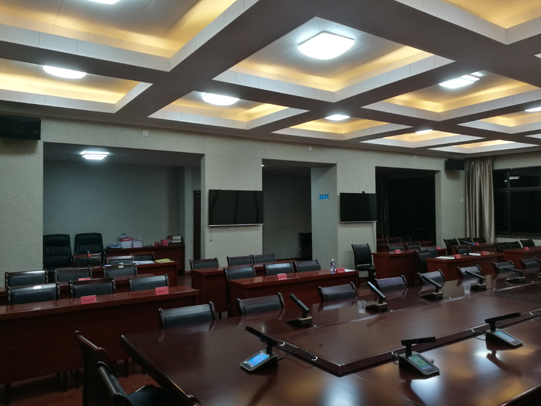 Restmoment full digital conference system replaces the traditional conference system with full digital. With software control, it meets all the management requests of modern conferences. The success of this project confirms the spirit of Restmoment's "endlessness" in R&D technology. It is believed that it will bring more excellent products to customers in the future.