Restmoment Exhibition in 2019 Guangzhou International Professional Lighting and Sound Show
2019 Guangzhou International Professional Lighting and Sound Exhibition is finished successfully. The latest products taken by Restmoment have been well received by the exhibitors. Thanks to the exhibitors from the world for their strong supports!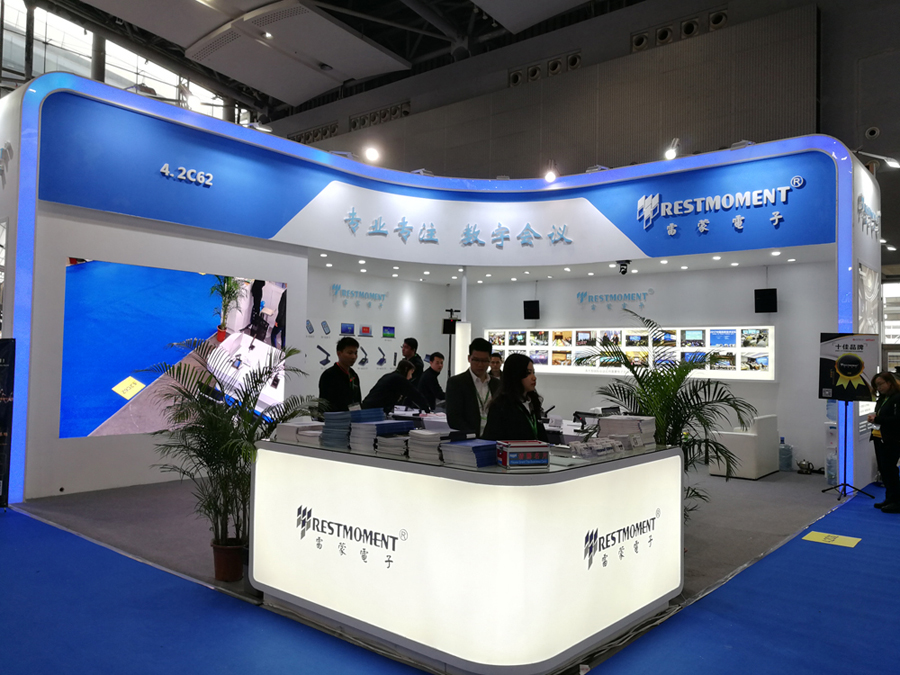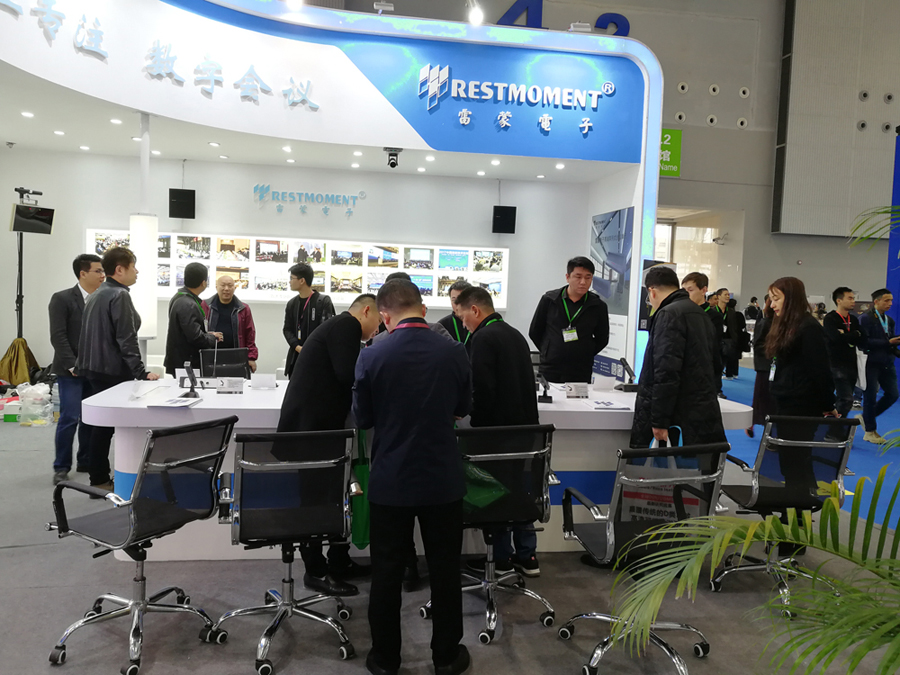 Restmoment took the latest products to the show. High-end conference unit RX-A1, RX-A2: square microphone pole with high-pointing electret microphone; Square super-cardioid microphone, 14mm diameter gold-plated capacitor microphone core. The pickup distance is up to 130cm; The square microphone can be up and down 55 degrees, 180 degrees left and right; Dual backup support function: microphone has a 6-pin cable (6 core with male and female lock connector) and an RVVP2*0.5 cable (48v phantom power XLR male). When a link fails, the microphone can still work normally; Also it has "Y-line hand in hand" and "ring hand in hand" multiple connections.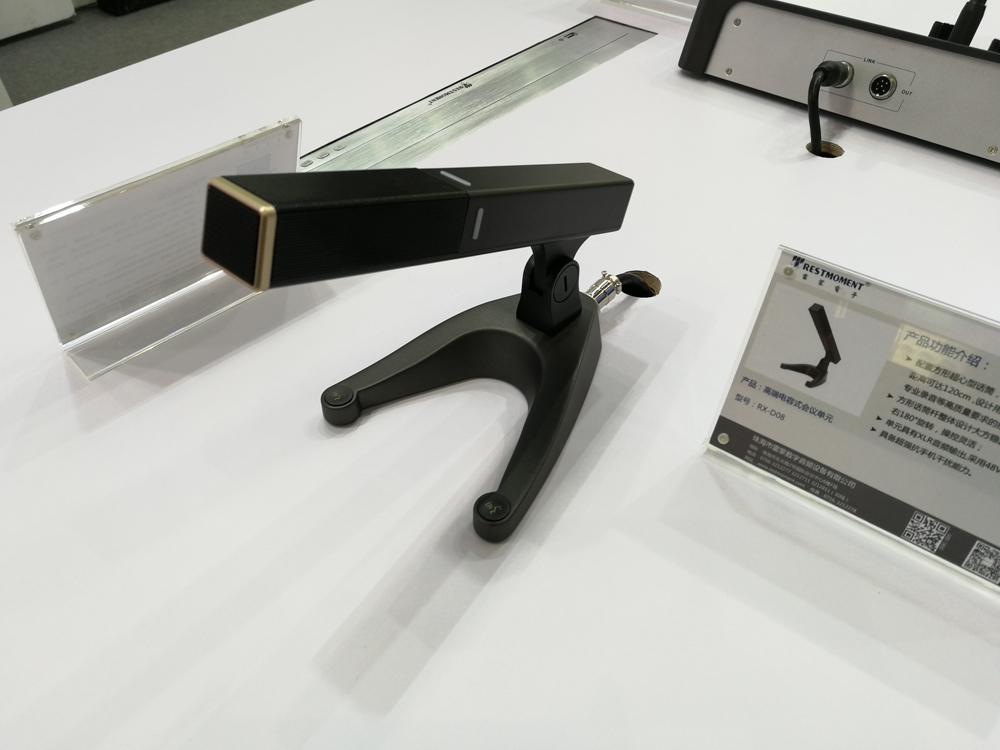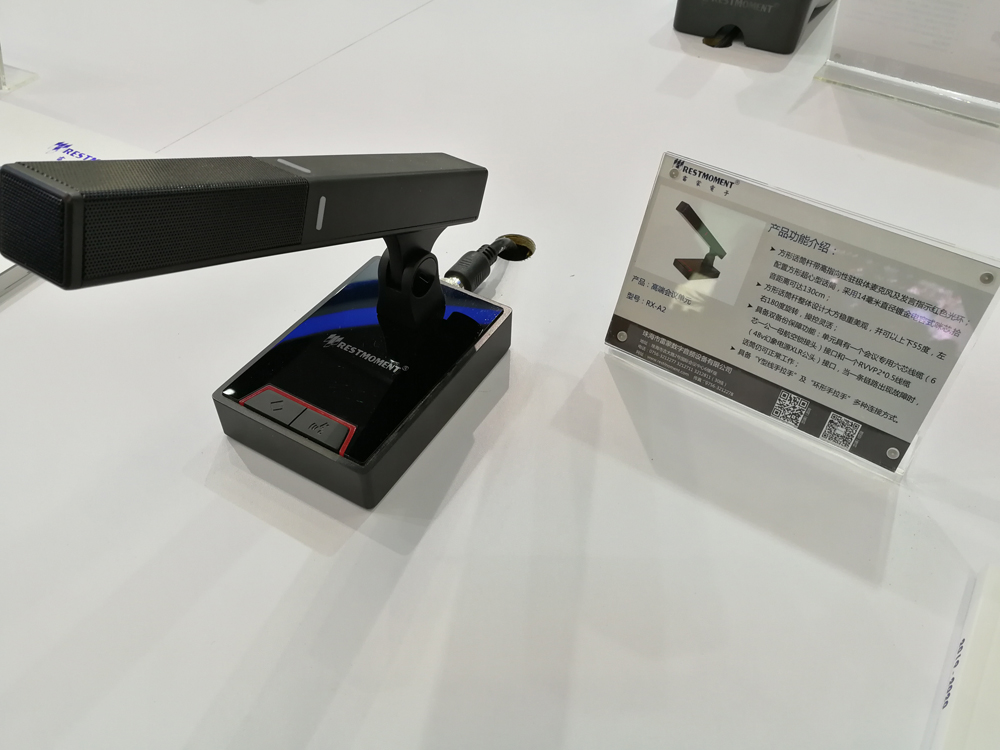 High-end array conference unit RX-A5: Adopts full digital conference technology; Conforms to IEC60914 international standard; Adopts super-directional microphone array pickup technology, super-pointing; Ultra-long-distance pickup, pickup distance is more than 80cm; Streamlined appearance and desktop design; Microphone has superior resistance to mobile phone interference; Microphone is connected with 2 meters 6-core shielded connection cable, greatly reducing strong electromagnetic wave. Cable interference: the unit is connected by hand in hand for easy installation and maintenance;
5-inch touch screen high-end conference unit RX-6830/03 and high-end conference unit RX-6830/01: compliant with IEC60914 international standard; Simple appearance; Full-digital audio processing and transmission technology; Point-to-point access mode; Sound quality will not be attenuated after long-distance transmission; The distance between devices can reach 150 meters; with "Y-line hand in hand" and "ring hand in hand" connection methods; Can achieve video tracking and other functions.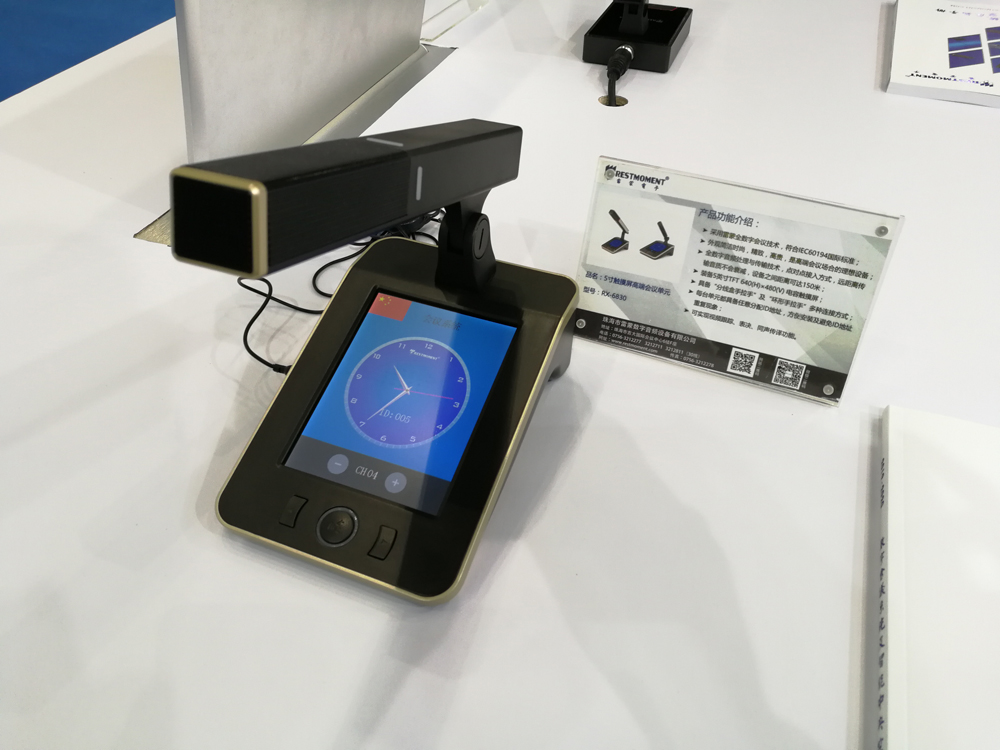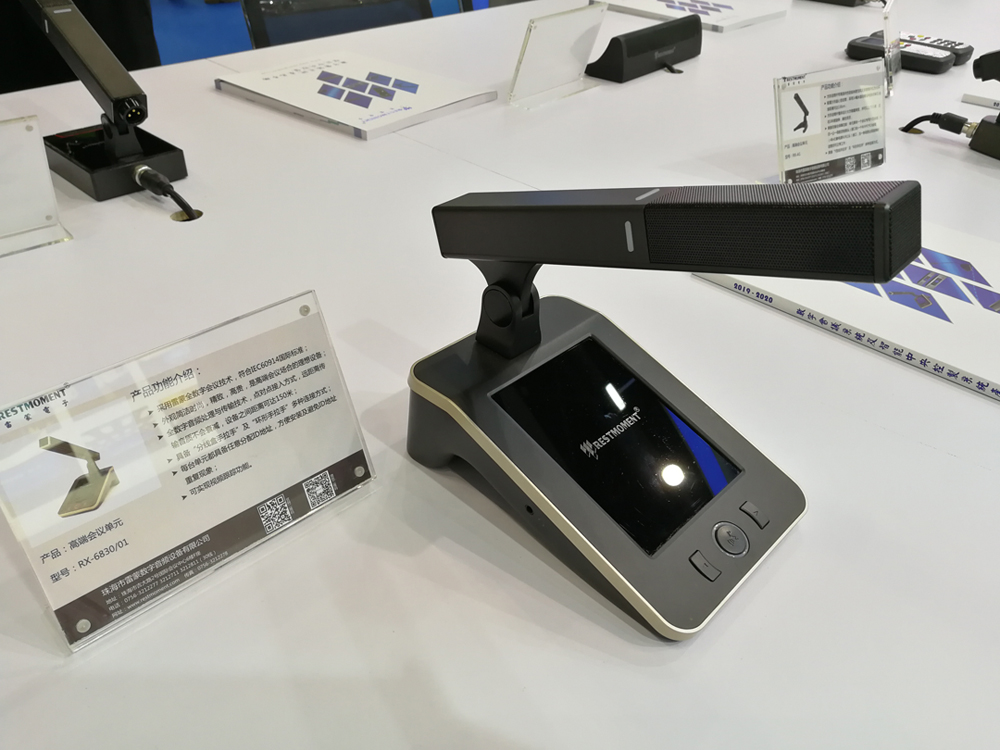 High-end capacitive conference unit RX-D08; Paper tabletop conference unit RX-6612; Simultaneous interpretation system; Translation console RX-E9208; Infrared receiver RX-E2008XP; Radiator RX-H1032VP; Handheld voting unit RX-D2813, RX-D2823 and paperless conference system.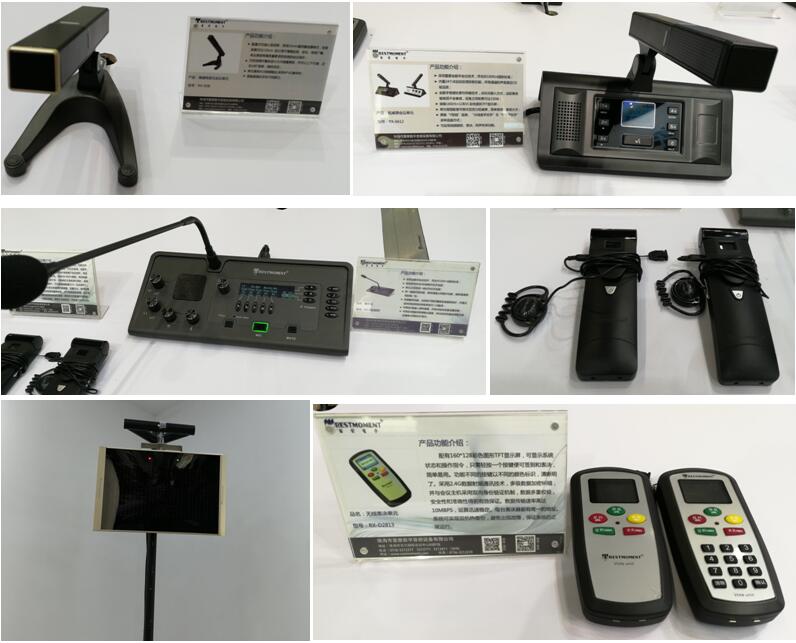 Restmoment professional sales team explains the various features and usages of the products for the exhibitors from all over the world. After their testing,they all praise our products.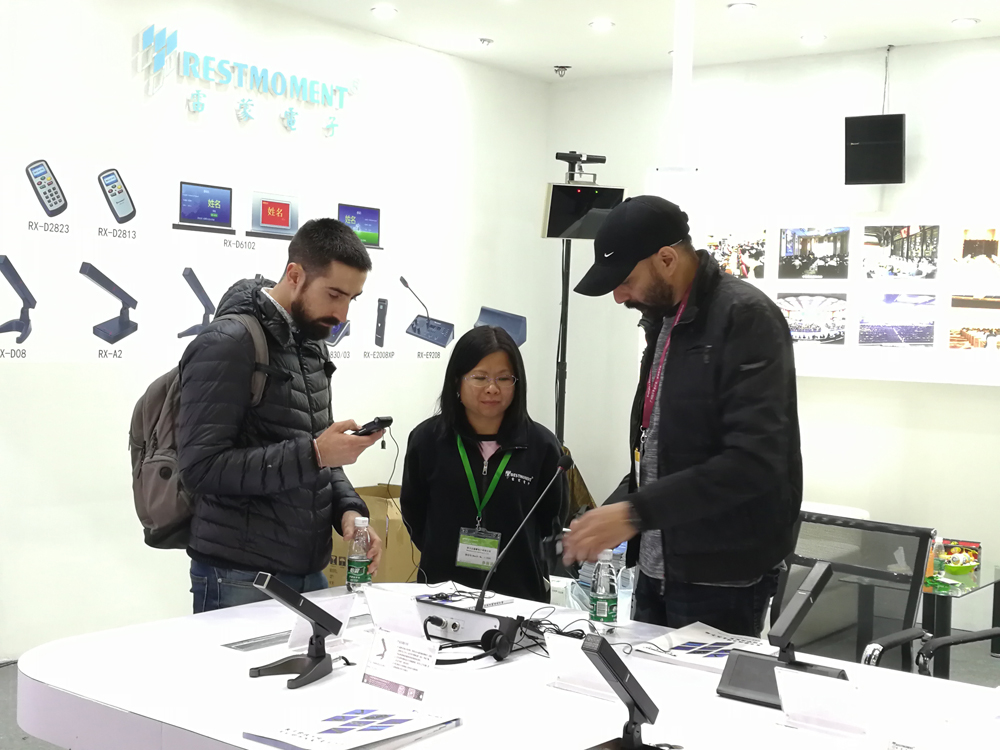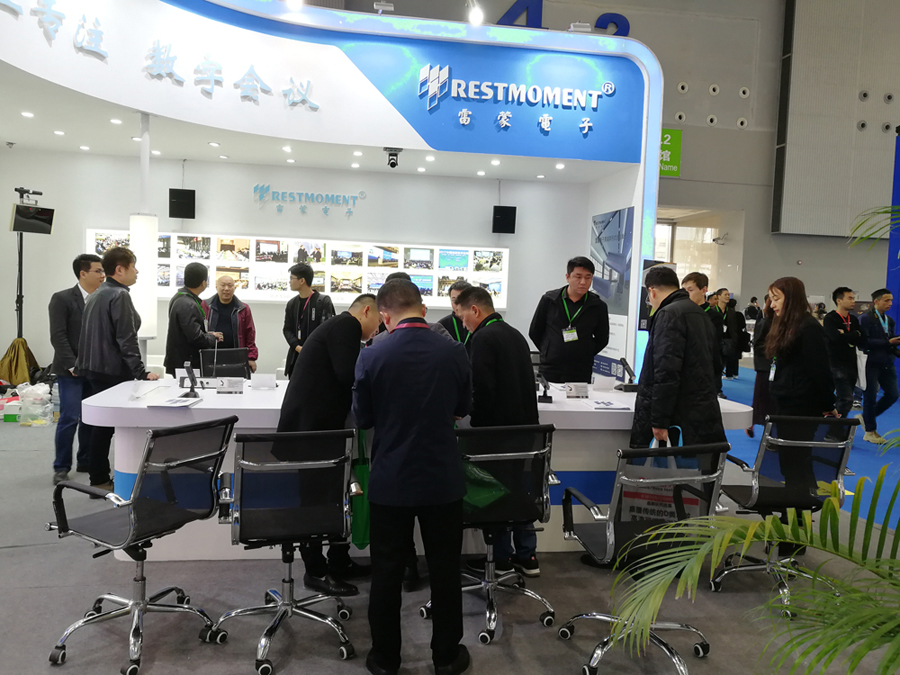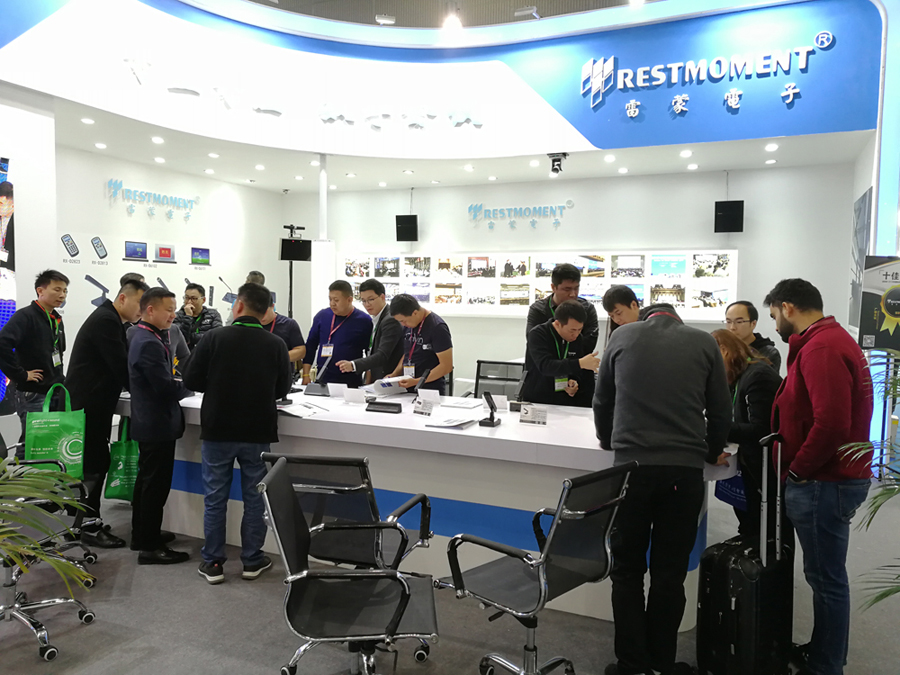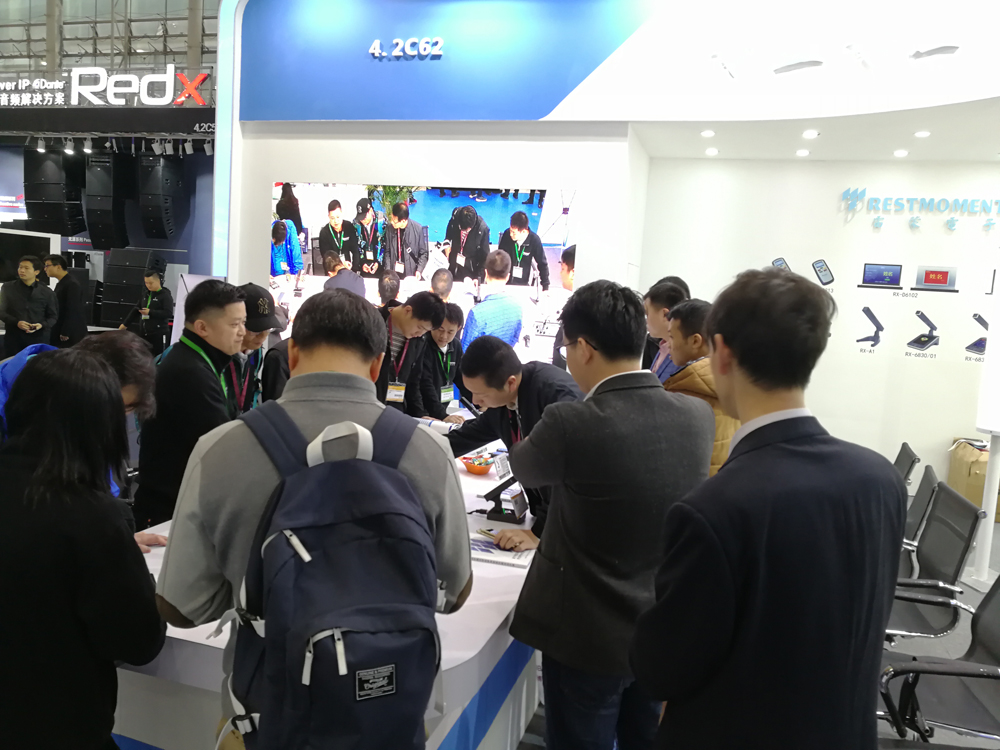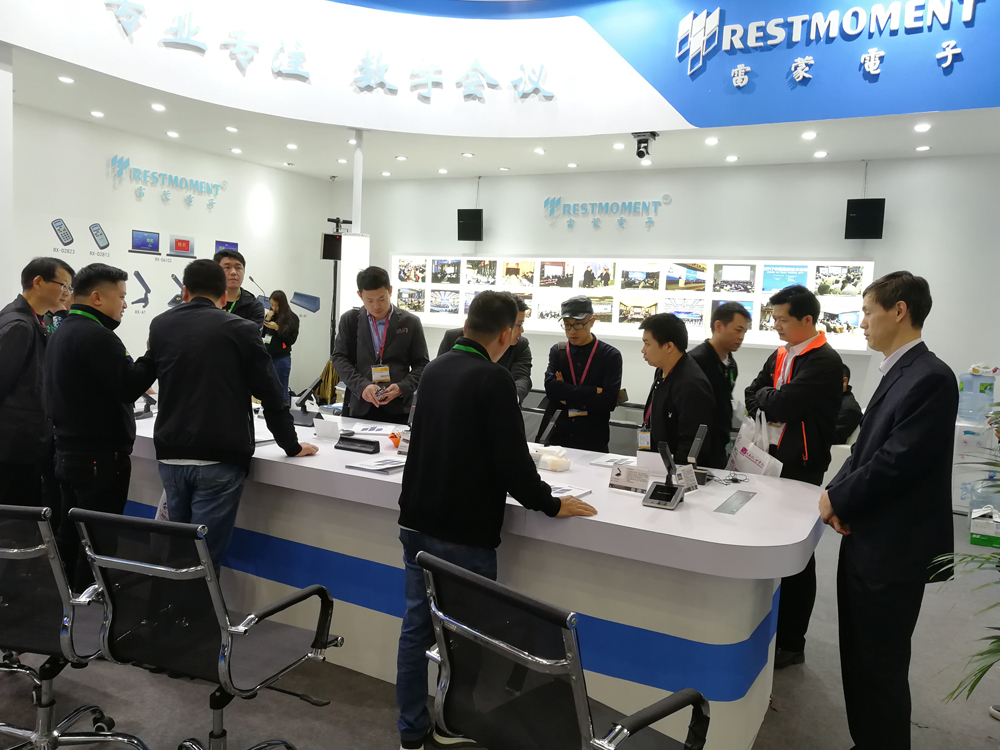 Restmoment specializes in digital conferences and never stops on innovation. Congratulations on the success of the 2019 Guangzhou International Professional Lighting and Sound Exhibition! Let us come together to meet the next event.