2018 Guangzhou International Professional Lighting, Sound Expo Exhibition --Restmoment Exhibition Successfully Completed
The annual event, the 2018 Guangzhou International Professional Lighting and Sound Fair, has finally come to a successful conclusion. Restmoment has received favorable comments from exhibitors because of its good reputation, advanced technology, professional conference equipment and sincere service. Therefore, Restmoment has benefited a lot from this exhibition. Thank you for the support for Restmoment from all the world exhibitors!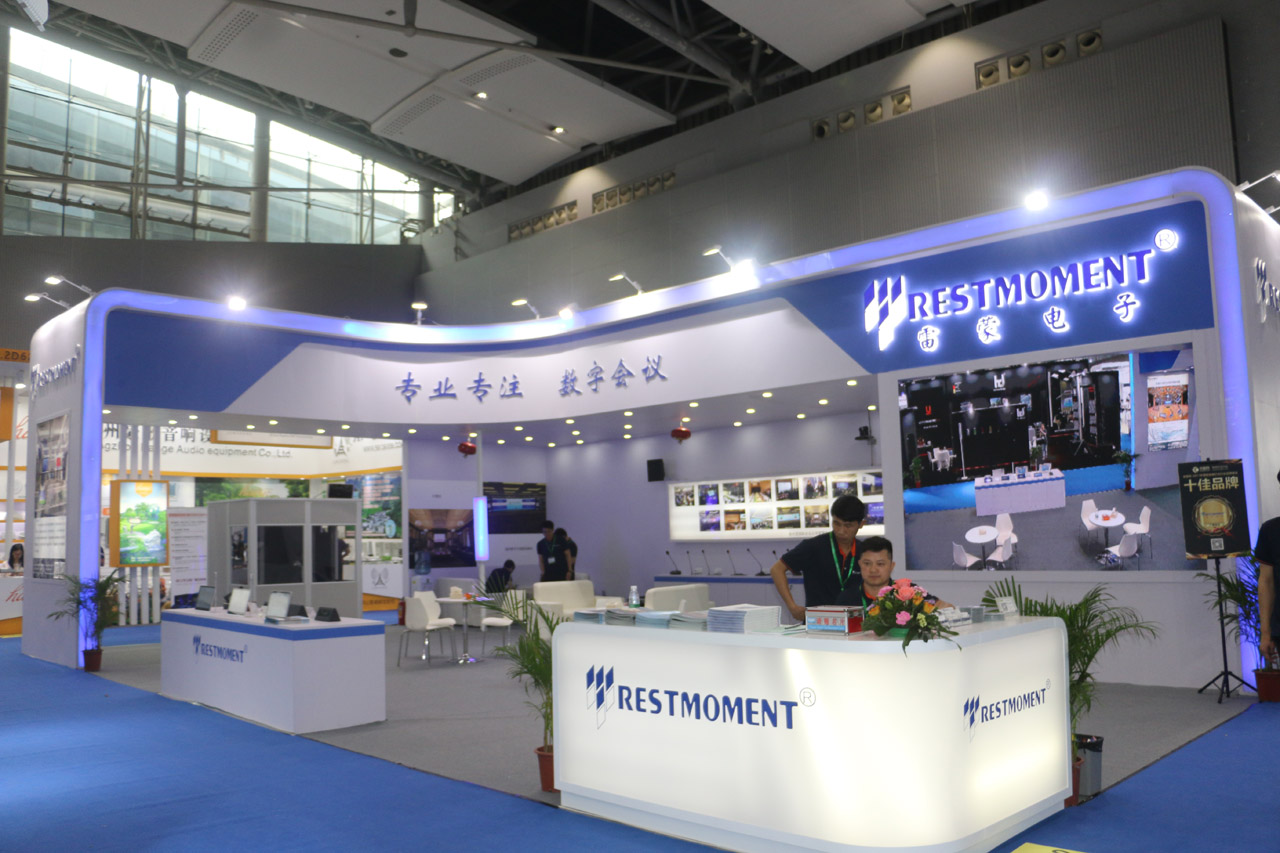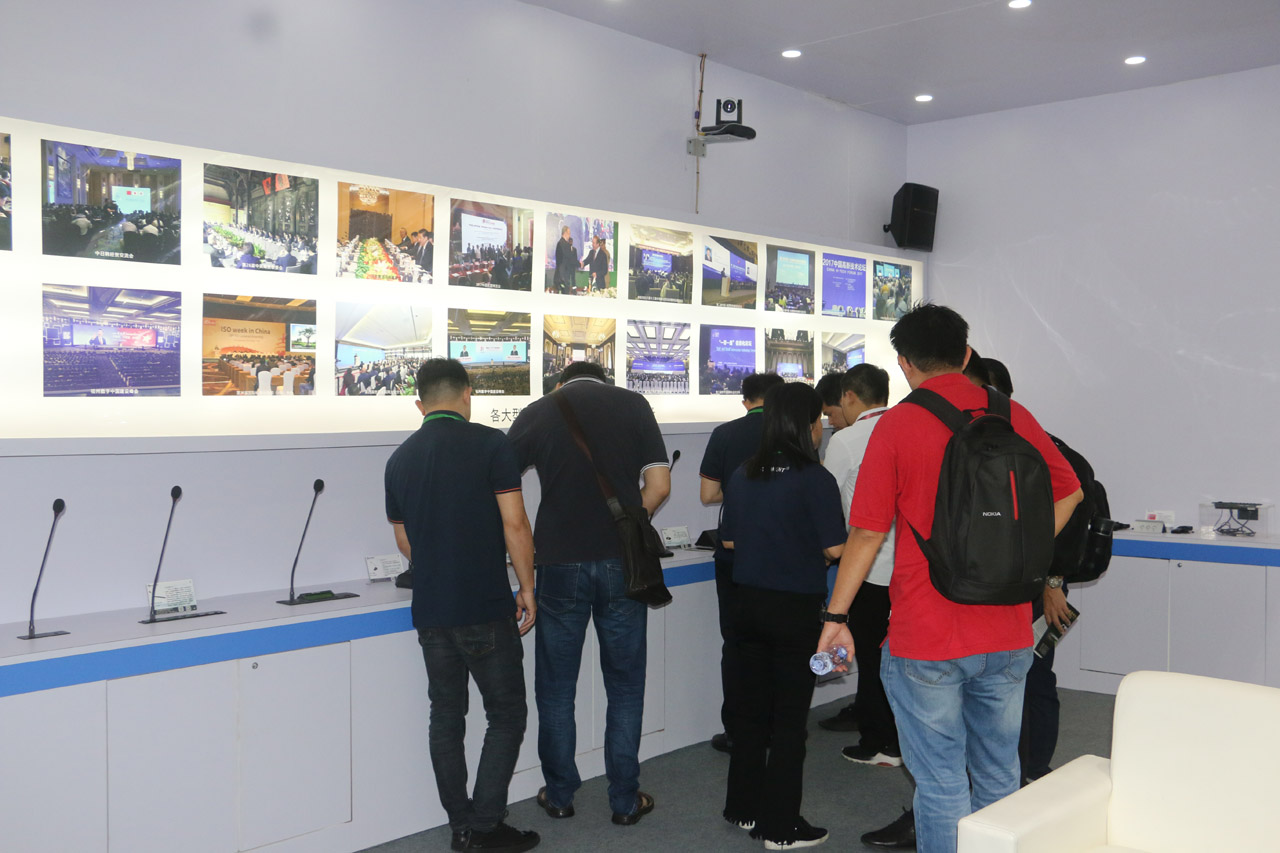 This year, Restmoment presents its hot products to the show. The new product paperless conference system has attracted much attention. The RX-D6101, a 15.6-inch single-screen lifting integrated unit and the 15.6-inch dual-screen lifting integrated unit RX-D6102:
1. Split-type design, integrated presentation; Ultra-thin screen, lifter, system controller using three separate design; High integration, anti-interference ability; Transport, installation, commissioning, and post-maintenance are quick and easy. The system is separated and upgraded to ensure maximum utilization of resources.
2. The interface adopts a high-integration and high-integration interface. One interface solves all problems of screen power supply, touch control, and signal display. And it is stable and reliable.
3. The display uses explosion-proof tempered glass panels for wear resistance and high light transmittance.
4. The main screen adopts LG screen, 1920*1080 HD resolution, IPS full view angle; 10 point capacitive touch.
5. The screen housing is made of all-aluminum alloy material, and the CNC is meticulously crafted in one piece. The anodizing process handles it. The overall thickness is only 6.8mm, which is exquisite, beautiful and atmospheric.
6. The rear screen adopts LG10.1 inch high-definition screen, IPS full-viewing angle to ensure the viewing angle of each position of the conference room. After the screen is driven by ultra-high pressure, stable and reliable. (RX-D6102)
Table display series: RX-6830, RX-6623, RX-6622, RX-6612, RX-6613, Lifting Conference Unit RX-6800: It is a integrated discussion, video tracking, and original lifting for the advanced conference. Built-in 24 point auto feedback suppression function. All channels sound is close to CD quality. Original integrated manual control lift, group control lift, central control lift and other methods of control. With video tracking cameras, video tracking can be implemented through presets.
Voting unit RX-D2563, armrest conference unit RX-6810, simultaneous interpretation systems RX-E9208, RX-E9002XP, RX-2W900PA, RX-E2008XP, etc., in Digital China Construction Summit, G7 Summit, Fourth World Internet conferences and so on appeared in various large international conferences.
Wired and Desktop Conference Units RX-6640, RX-6641, Wired Electronics Table Conference Units RX-6610, RX-6611, Embedded Conference Units RX-2200, RX-3100, Conference Units RX-3000, HD Camera RX-HV818 and many more.
Restmoment professional team is dedicated to exhibitors from all over the world, and they are fully aware of our product's various features and methods of use. We also understand our products and focus on the professional digital conference system. So that our guests will have a lot of products for us.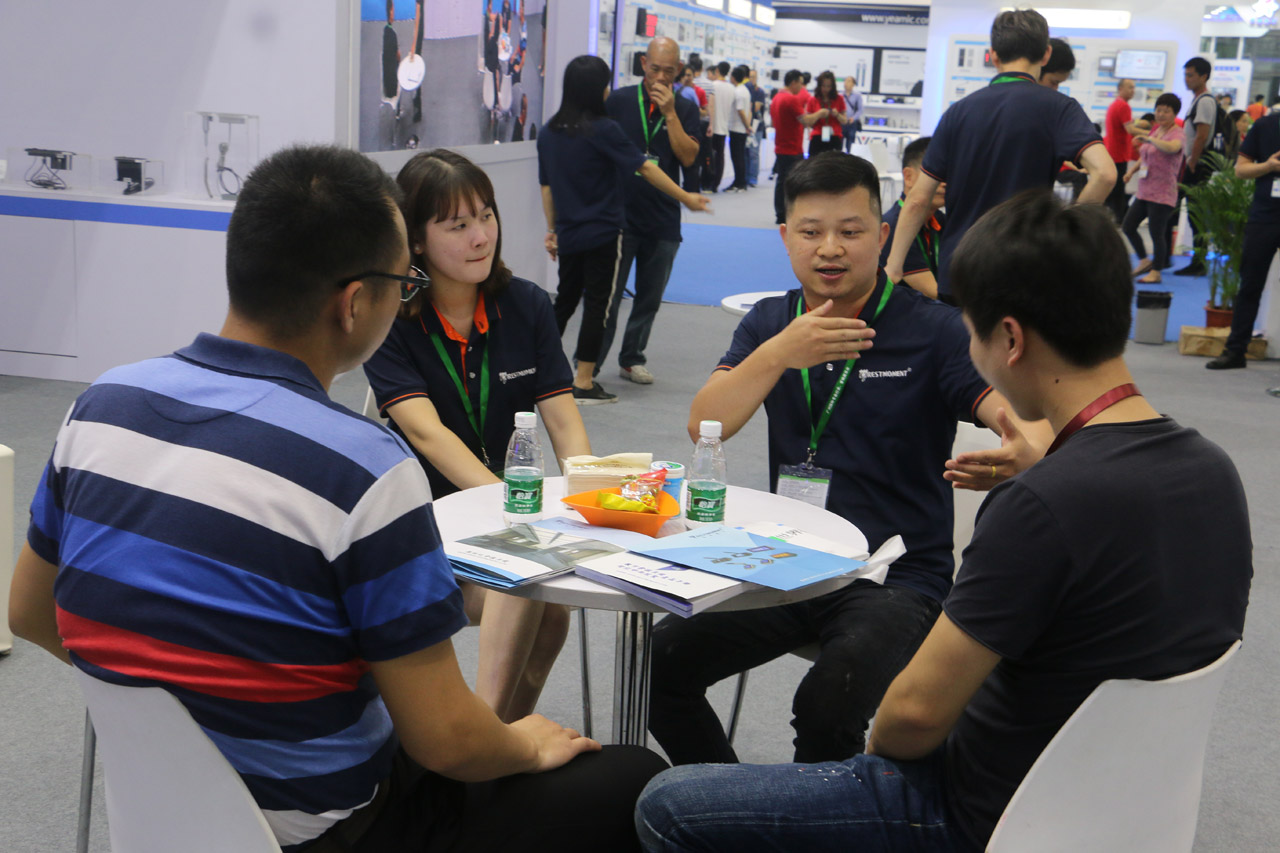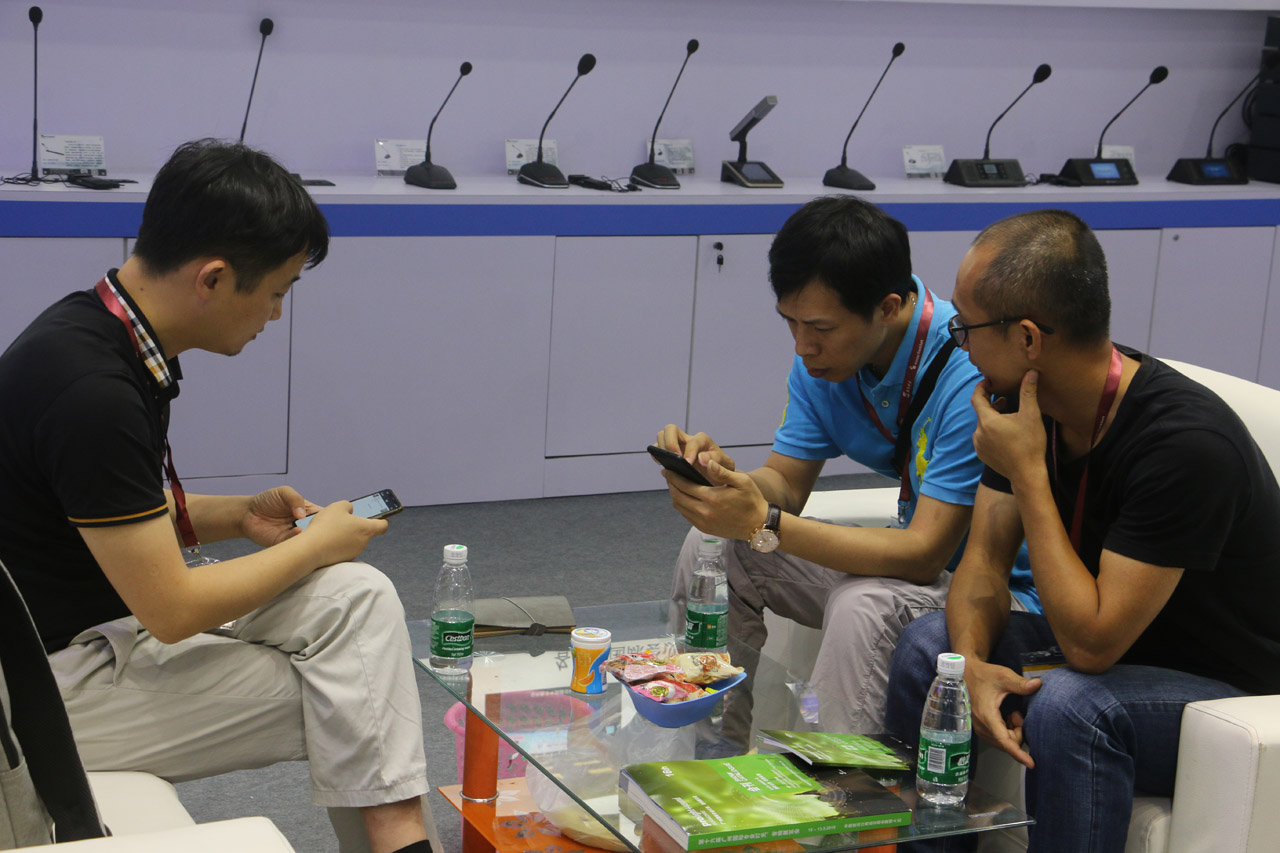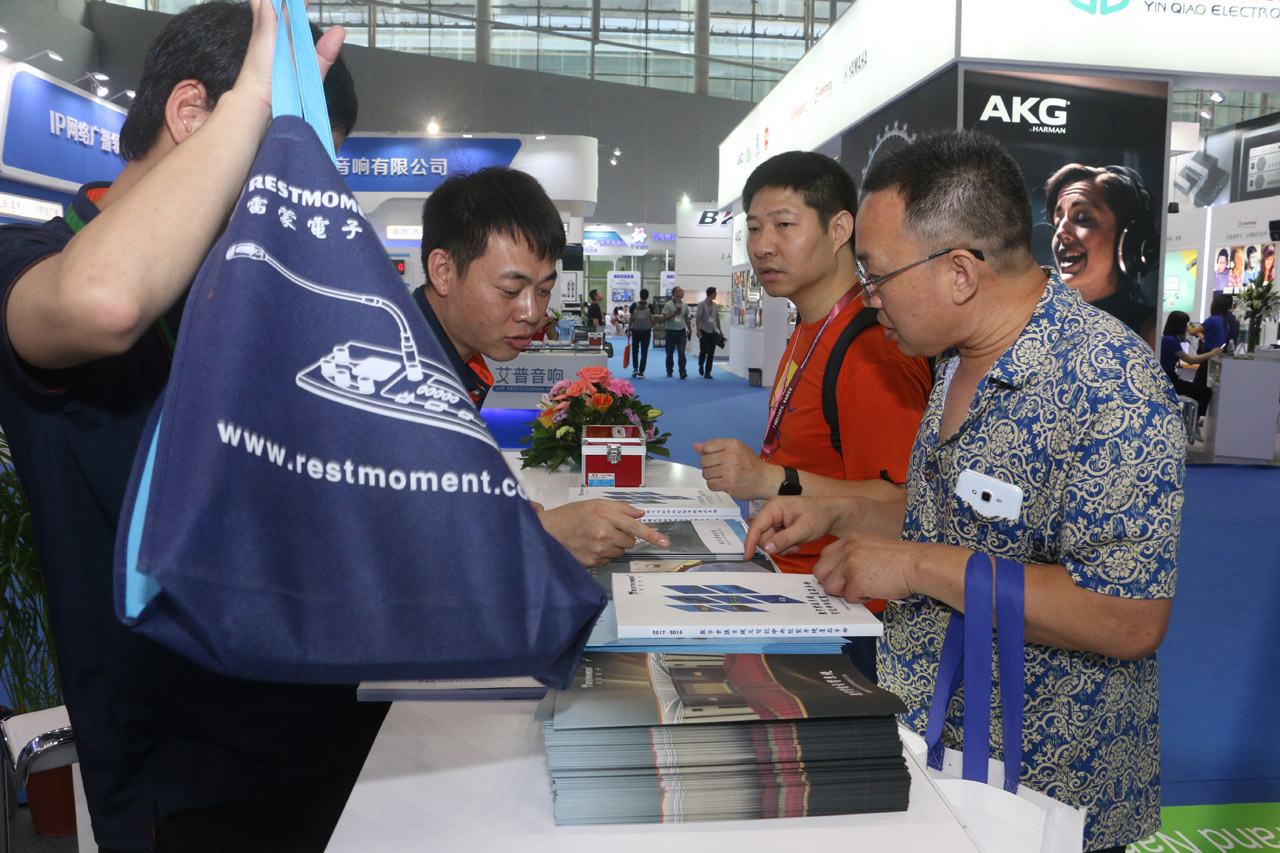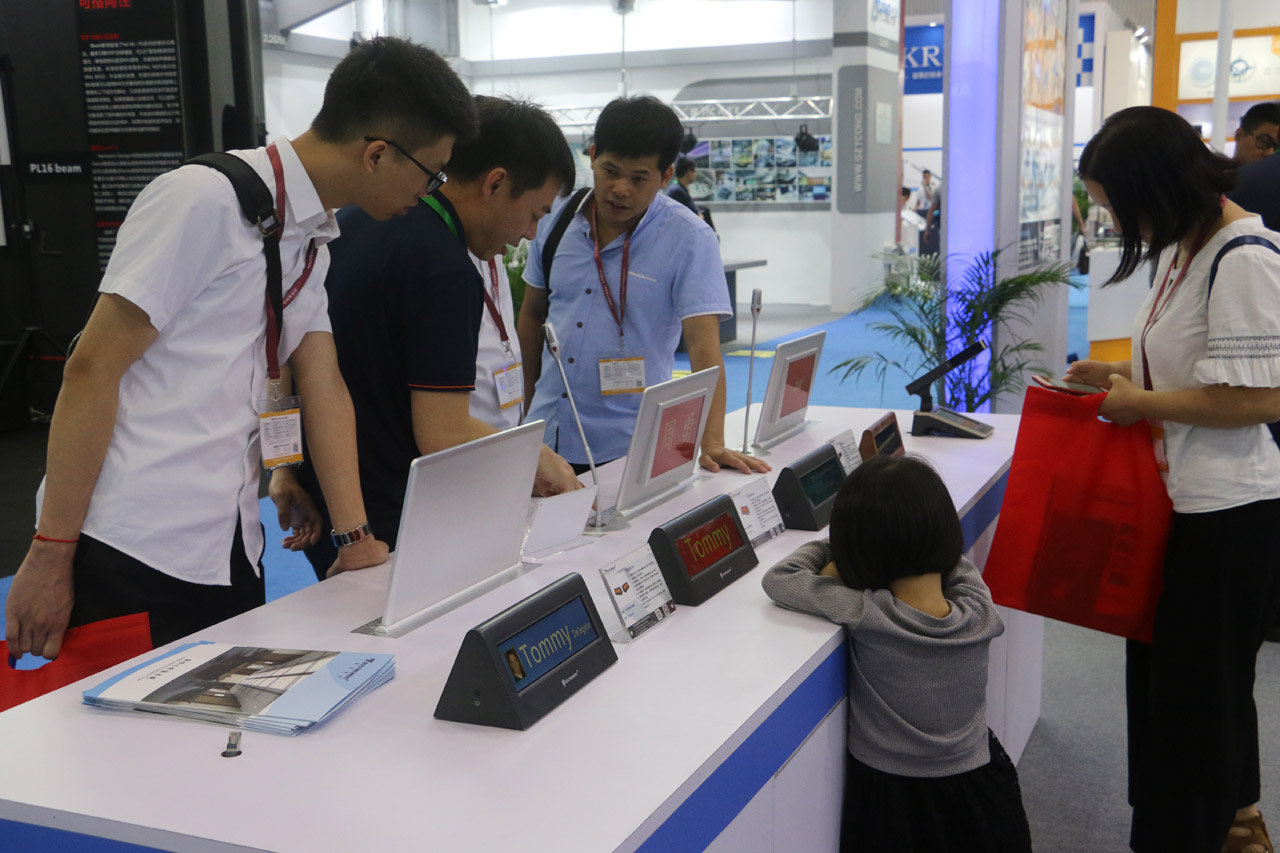 Restmoment has been on the road of innovation for 20 years and has continued to explore and explore endless possibilities. Congratulations to the successful completion of the 2018 Guangzhou International Professional Lighting and Sound Fair! The next event allows us to meet together.