The duty of the Jilin Provincial Department of Industry and Information Technology is solving the problems in the process of new industrialization. The MIIT needs to plan a modern conference room to meet a variety of conference requirements.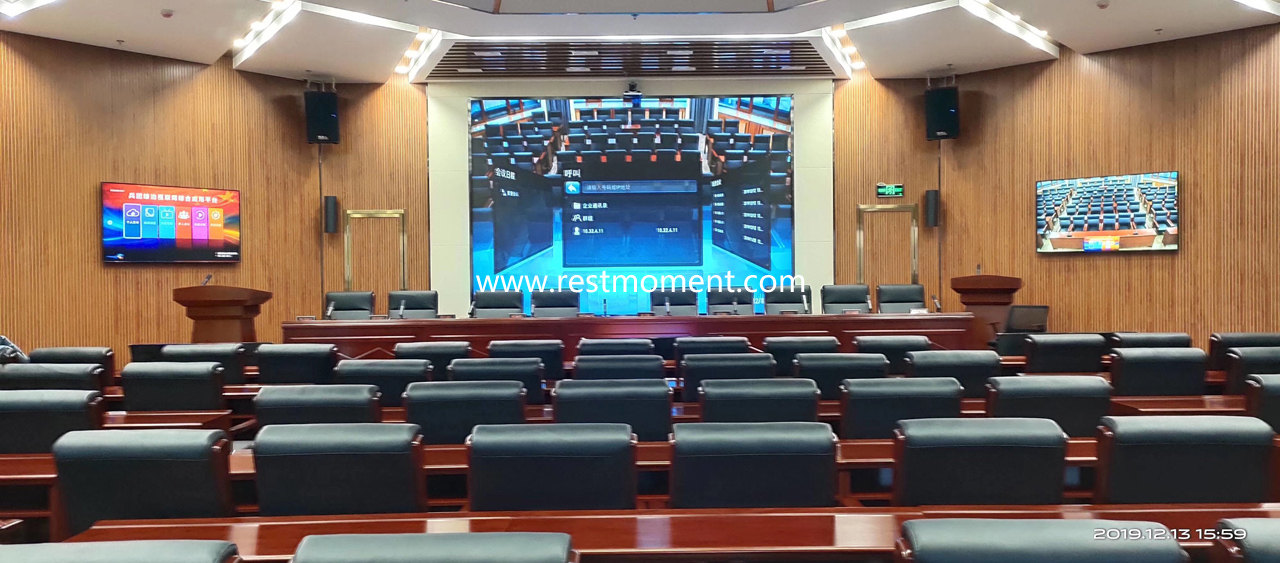 Restmoment has more than 20 years of R & D experience in the field of digital conferences. And it has a full credibility in government agencies. Previously, Restmoment installed and commissioned digital conference systems for the People's Procuratorate of Quanzhou City, the Tibet Higher People's Court, a party committee of a people's government in Heyuan City, a district government of Taiyuan City, and the Wuzhou Armed Police Operation Command Center.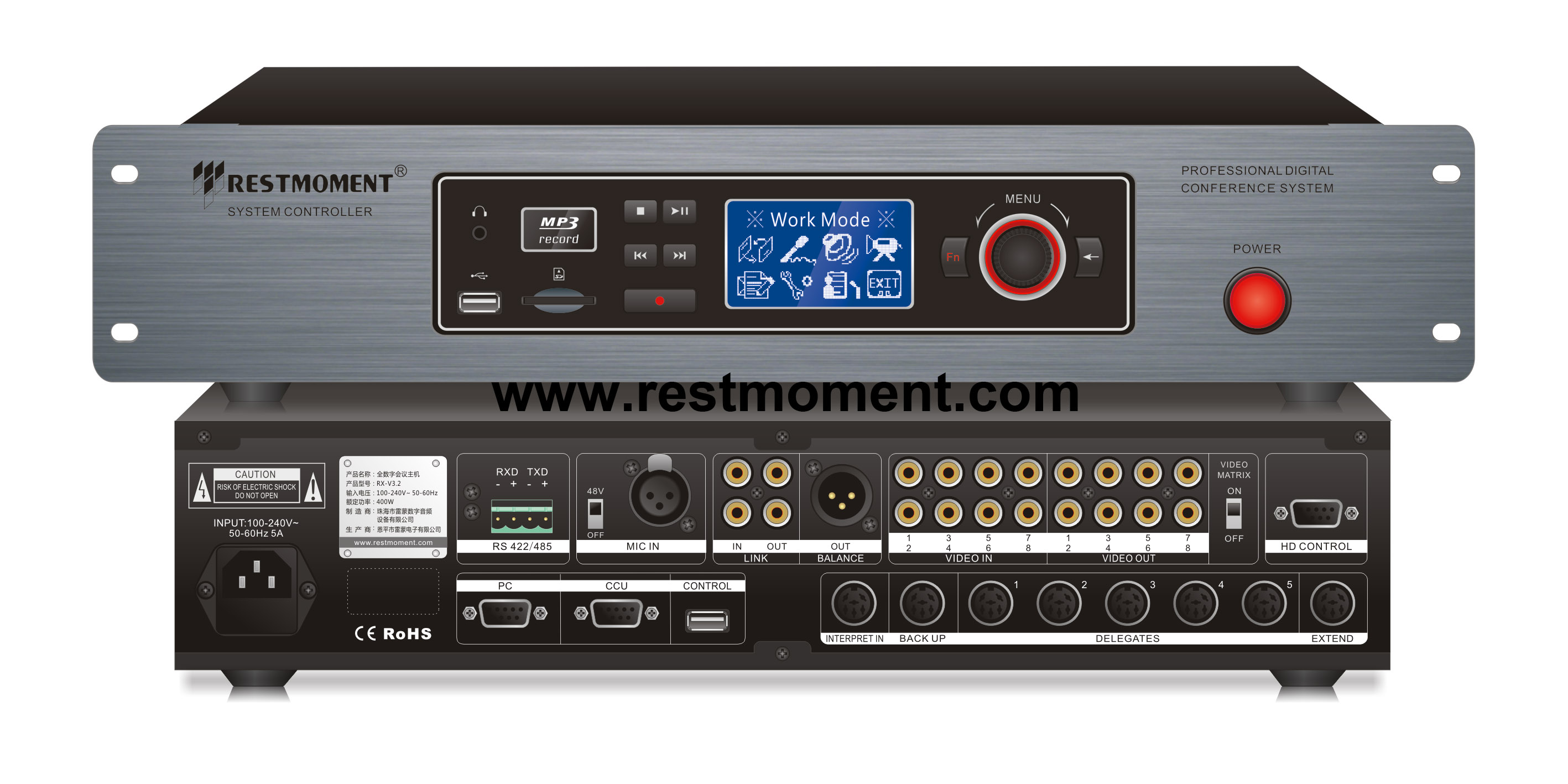 RX-V3.2
In this project, Restmoment uses full digital high-end conference controller RX-V3.2 (it has voting, video trracking, recording and other functions), UHF series wireless conference system RX-2804 series, and high-end conference unit RX-A2. Also there are several digital multifunctional electronic table and card conference units RX-6620 series. Restmoment designed the whole system according to the requirements of customers.
RX-A2
The RX-A2 conference unit is a desktop conference microphone with a 14 mm diameter gold-plated condenser microphone whose pickup distance can reach 130 cm. UHF series wireless conference system RX-2804 adopts UHF ultra-high frequency band, which has less interference and more reliable transmission.

RX-M2804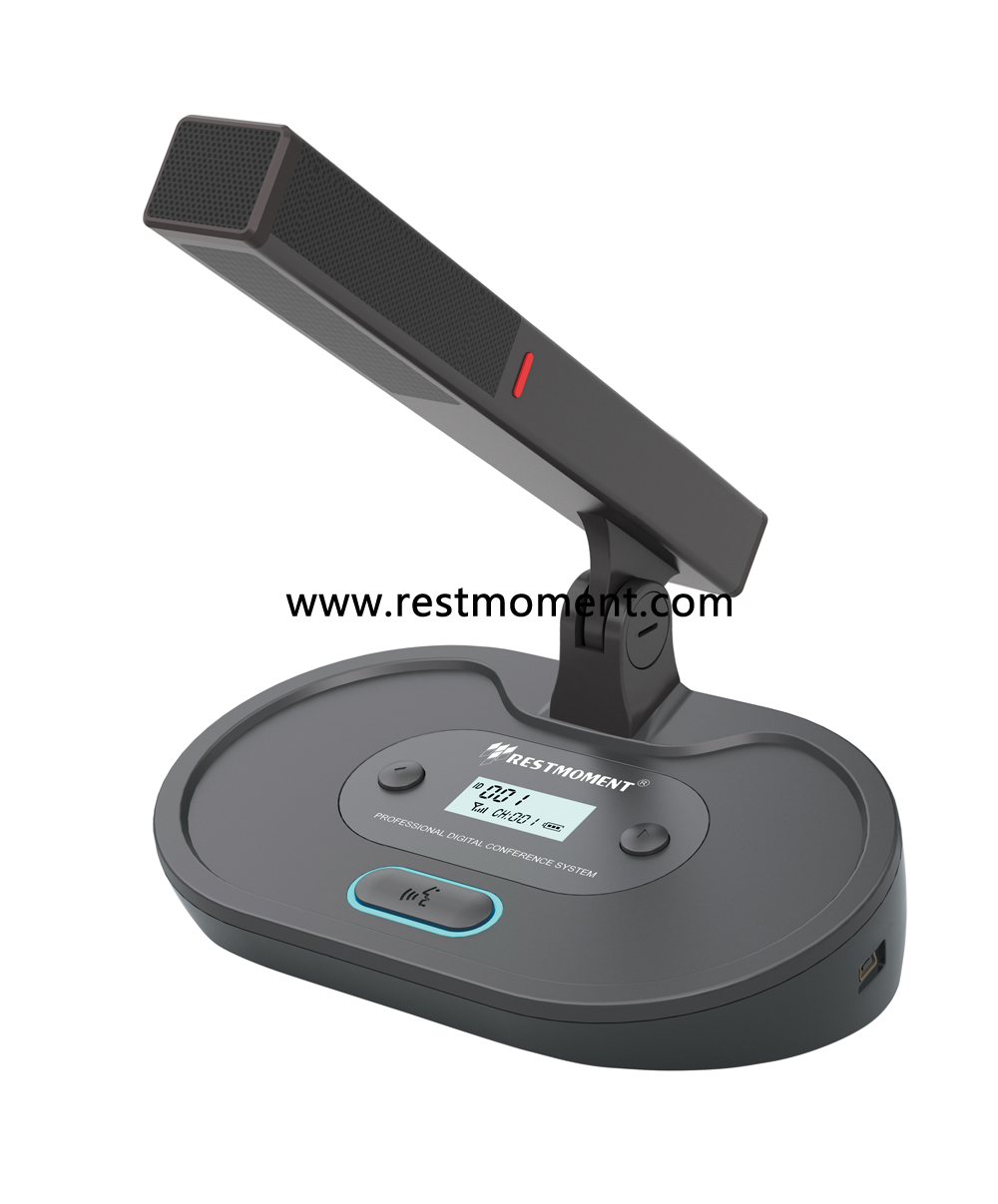 RX-D2804/03
RX-6620
After the design of the entire project is completed, the speaking units are elegant in appearance and convenient to be installed. It does not affect the overall decoration layout. The conference room can be used to carry out a variety of daily training, research and communication, job reporting and others. Restmoment has been used in the field of digital conferences for many years. From small rooms to large halls, Restmoment can do specific conference system solutions for customers.